At the end of August, a delegation from Electricite du Laos (EDL) and Union Resources & Engineering Co., Ltd. (UREC) visited CHINT, warmly welcomed by Asia-Pacific team of CHINT overseas department.
Leaders of EDL & UREC highly praised CHINT for its outstanding performance in power grid modernization demonstration project in Vientiane, the capital of Laos. Since 2017, CHINT has cooperated with EDL & UREC for the first time to provide two power transformers for the 115kV power grid modernization project. This year, in the bidding of Dongphosy substation of 115kv power grid modernization project in Vientiane, CHINT won two power transformers and low-voltage cabinets / maintenance cabinets and other equipment projects by virtue of its cost-effective products and high-quality services. The overall scale of cooperation with customers was nearly 10 million RMB. At present, the equipment inspection of the project has been successfully completed.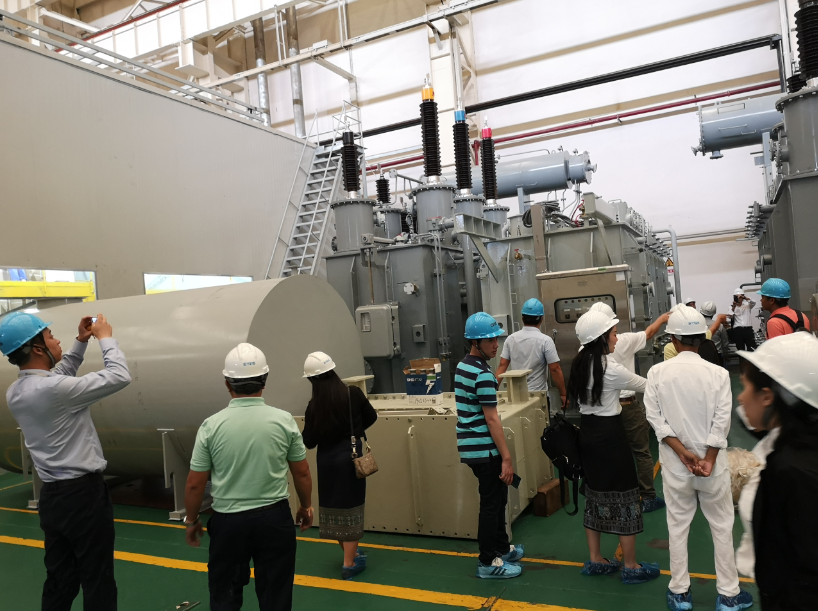 Vientiane 115kV power grid modernization projects the key project of the Belt and Road, which will continue to build more than 22 substations for the city network to improve the quality of electricity consumption in Vientiane. In the next five years, Vientiane will continue to emerge new substation construction needs. CHINT will continue to provide high quality transmission and distribution products and solutions to our customers as an important EDL & UREC partner.